Saddle Stitching Services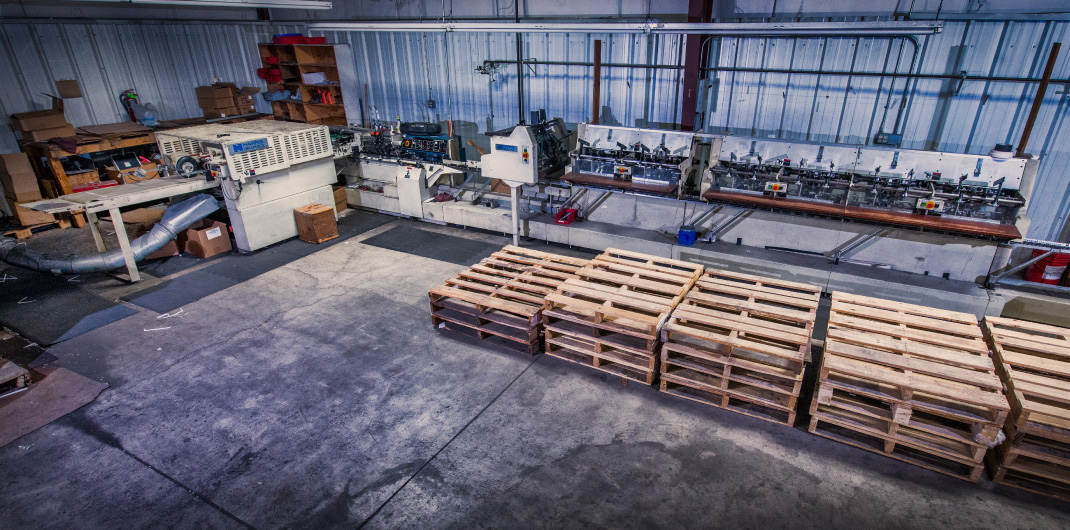 Saddle stitching is a process used to bind magazines, catalogs, reports and other printed materials. The materials are held together with two or three pieces of wire stitches. The result is a bind that is both cost effective and durable.
There are many advantages to saddle stitching. Some of these advantages include:
More economical to produce and mail
Fast turn-around time
Accommodates a wide range of formats and sizes
Lies flat when opened – especially the center spread
Easy to design
Accommodates artwork or images that span adjacent pages
High tolerance for gatefolds and other enhancements
Consumes fewer resources than perfect binding
Our Equipment
Our saddle stitching equipment is the Harris 562. It is a 6-pocket, with 2 handfed stations and a cover feeder. The minimum trim size is 3 1/2″ x 6". The maximum trim size is 12" x 17 1/2″. It can process up to 8,000 cycles per hour; however, Steve has found that operating his equipment at a lower, smoother speed produces a high quality of finished product and a higher level of production. The machines do not break down as frequently and they jam less. This results in less downtime and more consistent production. In addition, all of the equipment at Steve's Bindery Service, Inc. is maintained to the highest standards to ensure the highest possible quality in the finished product.
Before a full run is processed, the first production copy is thoroughly checked for quality of crossovers, bleeds, pagination, etc. If there is a problem, the customer is called immediately to allow him or her to make corrections or give us the go ahead to finish the project.
Need more information or a quote?
Call 405-946-2183
or submit your
specifications online